Call for papers and participation: conference on climate change and agrarian justice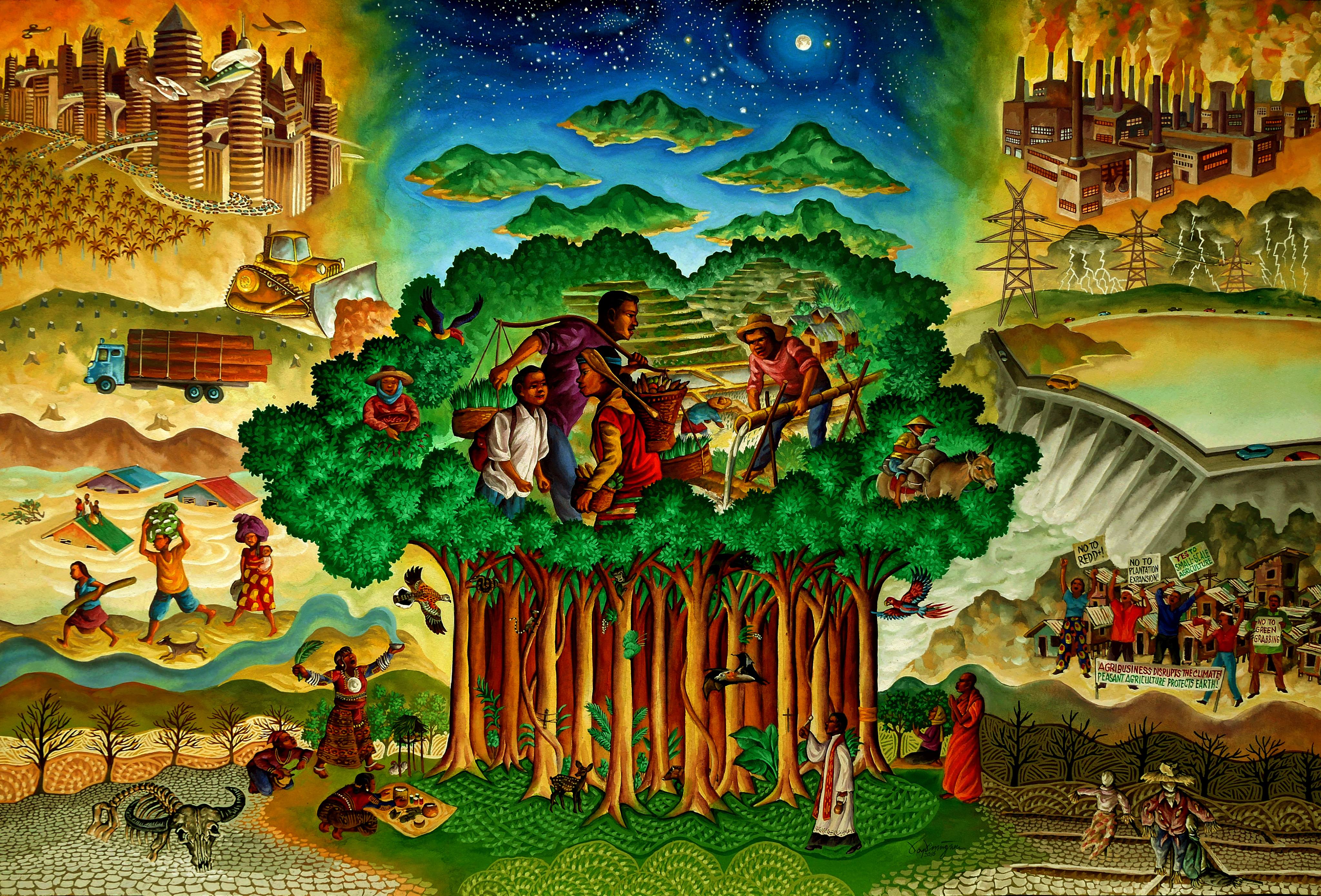 The Journal of Peasant Studies and partners announces the international online conference on Climate Change and Agrarian Justice Dates: 26-29 September 2022 Time: 13.00 - 15.30 CAT/ CET each day
Call for papers and participation
Climate change is inextricably entwined with capitalism, but how the relationship between capitalism and climate change plays out in the rural world requires deeper analysis. In particular, the way agrarian struggles connect with the huge challenge of climate change is a vital focus for both thinking and action.
In a recently-published essay, 'Climate change and agrarian struggles', members of the JPS editorial collective lay out a preliminary agenda for future work linking climate change to critical agrarian studies. From across a spectrum of scholarly and activist engagements, and in the lead-up to COP27, we seek contributions that speak to how we can build an anti-capitalist, trans-environmental and agrarian approach to confront climate change in rural settings. Following a general call for papers which received a robust response, we are soliciting contributions from academic and non-academic participants in the specific thematic areas listed below.
Priority themes: as we build our conference programme, we invite contributions in the following areas:
new approaches to confronting the climate crisis anchored in environmental and agrarian justice, radical perspectives on just transitions and the articulation of food sovereignty and climate action;
scholarship and praxis that takes labour, including social and reproductive labour and its racial and gender dimensions, as a basis for interrogating dominant framings of climate action;
critical studies of "adaptation" projects and political economy analysis of resilience discourse; the dynamic interaction of climate change and capitalism especially with respect to capitalist agro-industries and finance, including the financialisation of the climate change response itself;
agrarian political economy analyses of climate change consequences, especially approaches to climate migration and displacement rooted in analyses of agrarian justice;
critical analysis of the agrarian implications of the latest IPCC reports (AR6) and climate-neutral and net zero pledges made in connection with COP26 or SDG goals;
political economy of mining and extractive industry expansion associated with the International Energy Agency's prescription for a transition away from fossil fuels
Political responses to decarbonisation in rural regions of fossil fuel extraction, the rise of right-wing populism and 'fossil fascism', and 'green new deal' and de-growth alternatives.
Save the date Click here to save the date, and receive the invitation and conference programme.
Submit an abstract or proposal Click here to submit an abstract for a paper or propose a contribution other than a paper. Deadline: Tuesday 31 May 2022
Call for papers: Contributions taking the form of academic papers will involve new empirical material, with different conceptual starting points and diverse methodologies focusing on agrarian and rural settings anywhere in the world, as well as more global, international reflections. Connecting concerns around climate change and critical agrarian studies, and so deepening debates around agrarian struggles, is long overdue, and this conference is an invitation to contribute to the debate. An abstract of not more than 400 words, together with a short 250 word bio of the author(s), should be submitted. Results will be announced before the end of June. Authors of selected abstracts will be asked to submit conference papers of 5,000-10,000 words as soon as possible and no later than the end of August. Following the conference, some of the paper may be considered for inclusion in the JPS Special Forum on Climate Change. Normal peer review requirements will apply.
Call for contributions: In addition to academic papers, proposals for contributions in diverse formats are welcome - such as roundtables, photo-essays, short videos, art, poetry. We invite proposals of not more than 400 words, together with a short 250 word bio of the contributor(s). Where relevant, particularly in relation to visual or creative arts, a short portfolio or sample of the work(s) to be shared is welcome.
Format and programme design: The conference programme is designed to foster dialogue and interaction across a spectrum of scholar and activist communities. To facilitate this, there will be both plenary and parallel sessions. At this stage, we are inviting contributions for our parallel sessions, which will be 1.5 hours long and comprise panels with academic papers as well as other diverse contributions.
Languages: We are making every effort to secure simultaneous translation for Spanish, French and Chinese, probably only for plenary sessions. Language interpretation will be confirmed later, with the conference programme.
Host institutions: Journal of Peasant Studies, Transnational Institute, Collective of Agrarian Scholar-Activists of the Global South, Institute for Poverty, Land and Agrarian Studies
Conference convenors: Amita Baviskar, Annie Shattuck, Ian Scoones, Jacobo Grajales, Jennifer Franco, Katie Sandwell, Marc Edelman, Nancy Peluso, Ricado Jacobs, Ruth Hall, Saturnino Borras Jr, Sergio Sauer, Shaila Seshia Galvin, Sinem Kavak, Wendy Wolford.
Conference website: papers, programme and other resources will be posted here. Conference fee: There is no conference fee. Twitter: #climateagrarianjustice Queries: climateagrarianconference @ gmail.com