Welcome to the new editors' website for the Journal of Peasant Studies!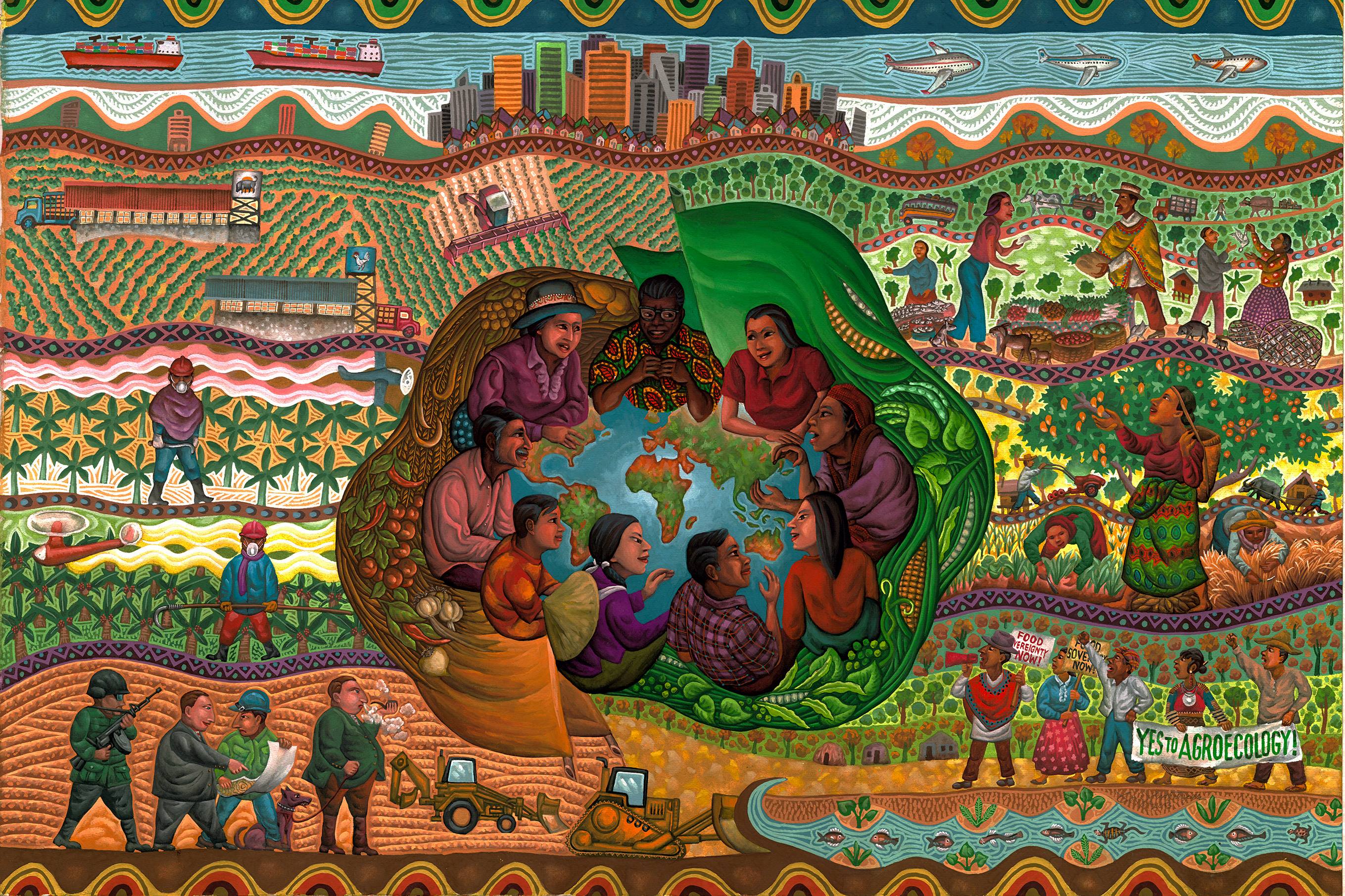 Welcome to the new website of the editors of the Journal of Peasant Studies!
Over the last 14 years, JPS has become a vibrant intellectual community as well as a journal. Affiliated initiatives – including the Initiatives in Critical Agrarian Studies (ICAS), the Emancipatory Rural Politics Initiatives (ERPI), the Land Deal Politics Initiatives (LDPI) and the BRICS Initiative for Critical Agrarian Studies (BICAS) – have generated research, debate and analysis far beyond the pages of JPS. JPS too has branched out beyond the printed page, sponsoring writeshops, conferences, and webinars that bring together scholars and agrarian activists to debate pressing issues in rural politics. We thought it about time to have a space to bring all this work together.
Agrarian Conversations is our attempt to create an online hub for conversations among scholars and activists. This site will allow us to highlight much more than a traditional academic journal.  Here we will be able to feature video interviews and abstracts, blogs from JPS authors on their work, public talks, podcasts, and our Agrarian Conversations webinar series. We curate timely special forums that may appear over several different issues of the journal all in one place. We can feature themed article collections that shed light on issues of current political urgency. And importantly, we can include photos, video, music, and art that help make the work come alive. We seeded our gallery with images from Filipino activist artist Federico 'Boy' Dominguez which have graced journal cover and poster images – available for free with attribution to the artist (Though you may want to give a token honorarium for the use of images directly to Boy Dominguez!).
We hope Agrarian Conversations will draw you in. Come browse the open access books in our library. Tune in to the Agrarian Politics Podcast. Check out our recent special forums and themed article collections. And don't miss our free access articles to celebrate our new website launch.